From Strugglingteens.com


Seen N' Heard
SEEN n' HEARD - JANUARY 2006
Jan 11, 2006, 14:21



PESI HEALTHCARE HOSTS SEMINARS
(November 28, 2005) PESI HealthCare, Eau Claire, WI, 800-843-7763, announced the scheduling of two seminars on Borderline & Other Personality Disordered Behaviors. The first is set for January 26, 2006 in Missoula, MT, and the second is on January 27, 2006 in Billings, MT.

SPIRIT DANCE OPENS
(November 29, 2005) Lee Ann Fielding, Admissions, Spirit Dance Youth Services, Richfield, UT, 877-743-5754, announced that the program had a successful grand-opening in November complete with students ready to begin the program. She also announced that Mack Smith has joined the team as the Director of Outdoor and Experiential Education.

FOREST HEIGHTS CELEBRATES 50TH
(December 2005) Linda Clefisch, Executive Director, Forest Heights Lodge, Evergreen, CO, 303-674-6681, announced that the program recently celebrated its 50th anniversary.

EAGALA ANNUAL CONFERENCE
(December 2005) EAGALA, Santaquin, UT, 877-858-4600, announced the 7th Annual Conference is set for March 15-18, 2006 in Ogden, UT. EAGALA has also set its 2006 Level One Certification training schedule beginning January 16-20, 2006 in St. George, UT, with additional seminars scheduled in subsequent months. EAGALA also has a Level Two Certification training set for May 10-12, 2006 in Lehi, UT.

GREENWOOD FACULTY PRESENTATION
(December 2005) The Greenwood School, Putney, VT, 802-387-4545, announced in their newsletter "The Leaf Press," that Co-Directors, Bruce Rosow and Mike Minsky, presented their presentation "Morphology: From a- to zoo" at the International Dyslexia Associations National Conference in Philadelphia, PA.

EAGALA FOUNDER FILES SUIT
(December 2005) Greg Kersten, Greg Kersten Enterprises, Goshen, UT, 801-667-2191, announced that he filed a sworn affidavit and verified complaint on November 17, 2005 in the Civil Division of the Fourth Judicial District Court of Utah County, UT, Case #050403512, stating that he believes the EAGALA, Santaquin, UT, 877-858-4600, Board of Directors, "wrongfully attempted to remove me as EAGALA's Director, President and CEO from EAGALA's bank account, credit cards and changed the locks on the registered and principle offices of EAGALA." Lynn Thomas, Co-Founder & Executive Director, EAGALA, sent a letter of explanation on November 25, 2005, which stated that the Board's decision is based on problems that have been building for several years and "the Board is unified in the matters we are addressing."

YOUNGER KIDS TREATED FOR ANOREXIA
(December 2005) Newsweek reported that many programs including Remuda Ranch, Wickenburg, AZ, 800-445-1900, email, who provide treatment for eating disorders, have received numerous calls for help for younger children fighting Anorexia. In response, Remuda Ranch launched a program for children 13 and under and has treated 69 younger patients, so far. Remuda Ranch also offers an adult program for women ages 18 and over, and a girls' program for ages 13-17.

NEW EXEC. DIRECTOR AT BROMLEY
(December 2, 2005) Amy Sandler, Aspen Education Group, Cerritos, CA, announced the appointment of Laura Mack as the new Executive Director of Bromley Brook School, Manchester, VT, 866-537-2702, effective December 1, 2005. Mack was previously the school's academic director. More…

NEW STAFF AT ACADEMY AT SWIFT RIVER
(December 5, 2005) Anne Strader, Editor, Academy at Swift River Newsletter, Cummington, MA, 800-258-1770, announced several new staff members have joined the program in various capacities including Residential Mentors: Michael Kilfeather, Carey Maguire, Brian Gage and GL Mazard Wallace; Passages Mentor Brian Rank; Therapist Fred Sperry; Teachers: Craig Bettenhausen and Deborah Young; and a new Cook Daniel Nicewicz.

SOAR SPRING ADVENTURES
(December 5, 2005) Success Oriented Achievement Realized(SOAR), Balsam, NC, 828-456-3435, email, announced the schedule for its upcoming Spring Adventure Weekends: Concentration, Communication and Cooperation, April 28-30, 2006; Spring Family Weekend, May 12-14, 2006; and Social Skills and Team Building, June 2-4, 2006. SOAR is a private, non-profit corporation that provides LD and AD/HD services through adventure based wilderness programs and experiential education services.

SIERRA TUCSON & BFI ANNOUNCE SUMMIT SCHEDULE
(December 5, 2005) Sierra Tucson, Tucson, AZ, 800-842-4487, in conjunction with the Ben Franklin Institute (BFI), 800-643-0797, announced the Summit For Clinical Excellence 2006 schedule: Savannah, GA, March 9-12, 2006; Monterey, CA, June 8-11, 2006; New York, NY, September, 14-17, 2006 and Scottsdale, AZ, October 27-30, 2006. BFI is also hosting the Adolescent & Young Adult Conference September 28-October 1, 2006 in Tempe, AZ.

CARROLL ASSUMES AACRC PRESIDENCY
(December 7, 2005) Secret Harbor, Anacortes, WA, 360-293-5151, announced in the Fall/ Winter edition of The Sounder newsletter that Brian Carroll, President/ CEO, is now Board President of the American Association of Children's Residential Centers(AACRC).

EAGLE'S NEST PROFILED IN ARTICLE
(December 7, 2005) Carol Grieve, Assistant to Director, Eagle's Nest School for Boys, Woodland Park, CO, 719-689-2906, announced the school was profiled in the hardcopy edition of the UTE Pass Courier on November 16, 2005, in a story titled "A Place To Heal." Founded in 2004 by Bill Dean, Eagle's Nest is a seven to nine month program for boys, ages 14 to 17 with academic underachievement, alcohol/ drug involvement, crisis-bound family relationships, ADD/ADHD, adoption, depression, truancy or other peer group issues.

FORMER FREER STUDENT QUOTED
(December 8, 2005) Julia Andrick, Marketing Director, Catherine Freer Wilderness Program, Bend, OR, 208-265-8355, reported that a former student was quoted in an article titled "A Teen Health Gap" in the December 12, 2005 issue of Newsweek Magazine. The article discussed research that pointed to a significant rise in the number of kids ages 12-20 who use illegal drugs and/ or alcohol. More…

LANDMARK SCHOOL SUMMER SCHEDULE
(December 9, 2005) Carolyn Orsini Nelson, Admissions Director, Landmark School, Prides Crossing, MA, 978-236-3000, announced the 2006 Landmark Summer Program schedule for boys and girls ages 7-20 in grades 2-12 begins on June 29, 2006 and continues through August 4, 2006.

TIPPET ACCEPTS NATSAP POSITION
(December 9, 2005) Jan Moss, Executive Director, NATSAP, Prescott, AZ, 928-443-9505, announced that Rosemary Tippet of Three Springs, Inc. has accepted an offer to fill the newly created position of Director of Development for NATSAP. More…

HEADMASTER FINISHES FIFTH IN SAHARA RACE
(December 9, 2005) Richard Williams, Three Springs, Huntsville, AL, announced that Will Laughlin, Headmaster, Auldern Academy, Pittsboro, NC, 256-880-3339, recently finished in fifth place in the 150-mile Sahara Race. More…

ST. PAUL'S BAND PERFORMS AT FIESTA BOWL
(December 10, 2005) Donna L. Wittwer, M.Ed., Director of Admission, St. Paul's Preparatory Academy, Phoenix, AZ, 602-956-9090, announced the St. Paul's Steel Drum Band will perform in the Fiesta Bowl Parade on December 31, 2005. More…

MAN TO MAN WILDERNESS WORKSHOP
(December 12, 2005) Randy Russell, Founder, Life Designs/ SouLore, Cusick, WA, 509-671-1598, announced that together with Dennis Crowell, Founder, The NorthStar Center, Bend, OR, email, have created a new "Man to Man" Wilderness Workshop. The workshop is for males age 17 or older and is scheduled for February 16-20, 2006 at the Cochise Stronghold near Tucson, AZ. More…

ASPEN: PROPERTY SALE/ LEASEBACK
(December 12, 2005) Amy Sandler, Aspen Education Group, Cerritos, CA, 562-468-4479, announced that it closed its first multi-million dollar sale/leaseback transaction on December 7, 2005. Aspen entered into a strategic real estate finance transaction with Spirit Finance Corporation to provide Aspen access to additional capital to facilitate future expansion and maximize shareholder value. More…

AIM HOUSE: NEW ADMISSIONS DIRECTOR
(December 13, 2005) Daniel Conroy, Executive Director/Founder, AIM House LLC, Boulder, CO 303-554-0011, announced that Kathy Shingler, has been appointed to the position of AIM House Admissions Director.

HYDE CHARTER SCHOOL INCLUDES CHARACTER ED.
(December 14, 2005) Education Week reported that Hyde Leadership Public Charter School, a K-12 school in Washington, DC, 202-529-4400, Hyde Schools, Bath, ME, 207-443-7315, email, participated in a research study that promoted a broader view of character education. The study was conducted by researchers Thomas Lickona and Matthew Davidson from the State University of New York at Cortland, who believe that pushing the "performance aspect" in conjunction with the emphasis on positive behavior and relationships will encourage students to do their best work. Hyde Leadership is part of the private Hyde Schools in New England, which was also highlighted in the report.

BLACKWATER HIRES AMY ERNEST
(December 15, 2005) Craig Taylor, Program Director, Blackwater Outdoor Experiences, Midlothian, VA, 804-378-9006, announced that Amy Ernest is the new Program Coordinator for the program.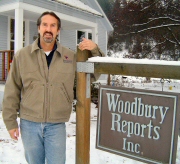 GLAESER DROPS BY
(December 15, 2005) Jim Glaeser, Executive Director, Phoenix Outdoor, Roswell, GA, 888-868-8233, email, stopped by for a visit and to let Woodbury Reports, Inc. know about his new position at Phoenix Outdoor. Jim oversees all operations and clinical activities for the company and manages the North Carolina base camp and all associated personnel.

NAWA RESCUE TRAINING
(December 18, 2005) NAWA Rescue, French Gulch, CA, 800-658-6292, announced the 18th annual Spring Rescue Training course is set for April 8-13, 2006.

GILLESPIE NEW CLINICAL DIRECTOR
(December 19, 2005) Candace Bynum, B.S., Referral Relations Representative, Eckerd Youth Alternatives, Inc.(EYA), Huntsville, AL, 800-914-3937, announced that Richard D. Gillespie, Jr. is the new Director of Clinical Services for the E-Sun-Alee program in Deer Lodge, TN.

NEXT STEP OFFERS TELECLASSES
(December 19, 2005) Bill and Penelope Valentine, Founders, Next Step For Success, Bend, OR, 541-504-5224, announced the company is teaming up with The NorthStar Center, Bend, OR, email, to facilitate a teleclass series for parents of NorthStar students. This five-session series, "Parenting The Young Adult: Loving, Leading and Letting Go," is designed to help educate parents about their crucial role in the young adult transition process.

DRAGONFLY RELOCATES
(December 19, 2005) Mona J Treadway, Admissions Director/Owner, Dragonfly Adventures, Klamath Falls, OR, 541-850-0841, announced that Dragonfly Adventures has relocated to a new administrative office located at: 1151 Pine Street, Klamath Falls, OR, 541-850-0841, Fax 541-850-2131.

UHS AQUIRES CENTER FOR CHANGE…OSTEEN PROMOTED
(December 20, 2005) Universal Health Services, Inc., King Of Prussia, PA, www.uhsinc.com, announced the company's acquisition of Center for Change, Orem, UT and Wyoming Behavioral Institute, Casper, WY. UHS further announced that Debra K. Osteen, President of the UHS Behavioral Health division, was elected by the Board of Directors as a Senior VP for the company. More…

TERE SNODGRASS JOINS PROVO CANYON
(December 21, 2005) Kelly Corey, M.S.W., Regional Director of Business Development, Provo Canyon School, Orem, UT, 951-699-5295, announced that Tere Snodgrass, 770-947-5444, is the new Southeast Regional Director of Business Development. Formerly with Three Springs, Tere provides over 15 years of experience in admissions and marketing.

CONG. MILLER CALLS FOR INVESTIGATION
(December 22, 2005) A story in the Salt Lake Tribune reported that California Rep. George Miller is asking for a congressional investigation of teen boot camps, citing alleged child abuse and fraud at the facilities in the United States and abroad. In 2003, Miller asked then-Attorney General John Ashcroft to investigate allegations of child abuse, human rights violations and fraud at schools affiliated with the Utah-based World Wide Association of Specialty Programs WWASPS, but no action has been taken.

COOLEY PRESENTS AT JCAHO CONFERENCE
(December 23, 2005) Julia Andrick, Marketing Director, Catherine Freer Wilderness Program, Bend, OR, 208-265-8355, announced that Executive Director Rob Cooley, PhD, presented at the second annual Joint Commission on Accreditation of Healthcare Organizations (JCAHO) Behavioral Health Care Conference held in Chicago. The conference focused on bridging the gap between scientific theory and practice by incorporating outcome research and results into an organization's systems. More…

FIVE STUDENTS AT ALAN RANCH
(December 24, 2005) Paul and Kathy Lithgow, Founders, Alan Ranch, Queen Creek, AZ, 480-688-5003, announced they now have five boys in their program. Alan Ranch is a one-year residential program for boys that opened on September 26, 2005.

CKC TOURS 2006 SCHEDULE
(December 27, 2005) Kay C. Ford, Owner, CKC Consultant Tour Services, Crozier, VA, 804-784-3037, announced the company is in the process of setting up school and program tours in Texas, Utah, New Hampshire, Massachusetts, Virginia, West Virginia, Maryland, Connecticut, Maine and Vermont. CKC Tours are available to members only. To join visit the website.





© Copyright 2012 by Woodbury Reports, Inc.