April SEEN N' HEARD
[Items of interest from around the Emotional Growth/
Therapeutic Boarding schools and programs network.]
HAYWARD ACCEPTS POSITION WITH VERMONT DEPARTMENT OF ED
(November 2004) Wendy Hayward, Barre, VT, 802-478-8559
whayward@sover.net, announced that effective November 5, 2004, she accepted a position with the Vermont Department of Education as a Project Manager in Special Education, Special Student Services. Wendy's position is based out of Berlin, VT. The general phone number is 802-828-3130. In the past Hayward had been Academic Director at Rocky Mountain Academy, and at one time had an independent educational consultant practice.
SVEDOSH PRESIDENT OF MONTANA ACADEMY FOUNDATION
(December 2004) Sky Lines, a newsletter published by the Montana Academy Foundation (MAF) in Kalispell, MT, 650-366-9136, announced that Julian Svedosh has signed on as president of the Foundation. MAF is a non-profit organization that helps Montana Academy, Marion, MT, 406-755-3149, help@montanaacademy.com, www.montanaacademy.com, garner financial support in providing partial scholarships for current students, supporting the growth of MAF Library Collections and promoting clinical research to improve public understanding of adolescence and parenting adolescents.
EAGLE PINES ACADEMY OPENS IN TEXAS
(February 14, 2005) Betty Lou Gaines, Admissions Director, Eagle Pines Academy, Smithville, TX, 512-237-2055, bgaines@EaglePinesAcademy.org, www.EaglePinesAcademy.org, announced they enrolled their first student in late February 2005. Eagle Pines is an emotional growth boarding school for boys ages 10 to 14. The program offers an innovative classroom approach, coupled with contemporary field-based experiential education. Eagle Pines uses the social group work model with an emphasis on immediate and natural consequences for negative behavior.
BLACKWATER OUTDOOR ANNOUNCES JOB OPENING
(February 23, 2005) Craig Taylor (Program Director) Blackwater Outdoor Experiences, Midlothian, VA, 804-378-9006, admissions@blackwateroutdoor-ahc.com, www.blackwateroutdoor-ahc.com, announced that the program has a job opening for a field instructor. Call Blackwater for more information.

CHAPEL HAVEN KICKS OFF NEW PROGRAMS
(February 25, 2005) Judy Lefkowitz, Vice-President of Admissions, Chapel Haven, Westville, CT, 203-397-1714, www.chapelhaven.org, announced the school is beginning two new programs. A new Residential Summer Program is now in place for the summer of 2005 for students 18 and over who are still in high school. The College Program offers students a College Excellence and Master Student Curriculum on the Gateway Community College, Southern Connecticut State University and Stone School campuses.
RUSSELLS SELL LIFE DESIGNS
(February 28, 2005) Randy and Colleen Russell, former Executive Directors, Life Designs, Cusick, WA, 509-445-0185, lifedesignsranch@aol.com, www.lifedesignsranch.com, announced they have sold the program to Program Director, Vince Barranco. As Colleen works on a book, she and Randy will continue to share their influence and training at Life Designs. They have opened a new business called SouLore, Sandpoint, ID, 509-671-1598, www.soulore.com, to expand the training arena to parents and those going through the next adult life transition.
TALISMAN LAUNCHES NEW WEBSITE
(February 28, 2005) Aaron McGinley, Program Manager, Talisman Summer Camps, 888-458-8226, summer@talismancamps.com, www.talismancamps.com, announced that Talisman has now launched a new website address for its summer camp programs for children, ages 8 to 17, who are diagnosed with LD, ADD and ADHD, Asperger's Syndrome and high functioning autism.
PASADENA VILLA OFFERS NEW PROGRAM
(March 2005) David Nissen, MBA, CHE, Managing Director, Pasadena Villa, Orlando, FL, 407-246-0887, www.pasadenavilla.com, is offering a new program: Transitional Living and Learning Center (TLLC). TLLC provides customized educational plans and assistance, job mentoring, life skills training, social integration, and therapeutic support services. This new service is an added resource to the residential and day treatment programs offered at Pasadena Villa.
FRANKLIN ACADEMY SUMMER SOJOURN
(March 2005) Franklin Academy, East Haddam, CT, 860-873-2700, www.fa-ct.org, is now accepting applications for its two session, two-week, Summer Sojourn. The first session is from June 25 to July 8, and the second session is from July 9 to July 22.
IECA SPRING CONFERENCE MAY 12-14, 2005
(March 2005) The Independent Educational Consultants Association (IECA) Spring Conference will be held in Denver, CO. The schedule indicates that the professional day for IECA members begins on Thursday, May 12 with the Swap Meet and Breakout sessions set for Friday and Saturday May 13-14. For more information or registration forms visit the IECA website at www.iecaonline.com/consult_conference.html
NEW LEAF ACADEMY CELBRATES GRAND OPENING IN MAY
(March 2005) Catherine (Cat) Jennings, Executive Director, New Leaf Academy in Hendersonville, NC, 828-280-1578, admissions@newleafnorthcarolina.com, www.newleafacademy.com/ncarolina.html, announced the grand opening celebration is set for May 24-25, 2005. Cat also announced that Kathryn S. Huffman is the new Admissions Director. Formerly, Huffman worked as the assistant director of marketing and admissions for the SUWS Adolescent and Youth programs in Idaho. New Leaf Academy is a school for girls, ages 10-14, is the newest addition of the Aspen Education Group.
DRAGONFLY ANNOUNCES NEW CLINICAL DIRECTOR
(March 2, 2005) Mona J Treadway, Dragonfly Adventures, Klamath Falls, OR, 541-850-0841, trips@dragonflyadventures.com, www.dragonflyadventures.com, announced that Dr. Sharon Melnick is the new clinical director. "She brings a wealth of knowledge and experience. We are thrilled to have her as part of our team!"
SCHAEFER NEW ADMISSIONS DIRECTOR AT NORTHWEST ACADEMY
(March 3, 2005) Julia Andrick, Media Contact, CEDU Education, Sandpoint, ID, 208-265-0607, Ext. 130, jandrick@cedu.com, www.cedu.com, announced that Dan Schaefer is the new Admissions Director at Northwest Academy in Bonners Ferry, ID, 877-882-0980, dschaefer@cedu.com, www.northwestacademy.com. Dan is described as bringing over 15 years of experience in education and outdoor program admissions and recruitment to the position.
DD FLIGHT SERVICES, LLC
(March 3, 2005) Don Blackham and Dan Cranney, owners, DD Flight Services, LLC, Richfield, UT, 435-201-0867, ddflightservices@altazip.com, announced they offer custom flights that are "safe, convenient, affordable services" in their six passenger Cessna 340-A airplane. According to the company, "privacy is guaranteed, and the pilots are CPR certified with over 30 years of combined and varied aircraft experience."
ADVOCACY GROUP SEEKS FEDERAL PROB
(March 6, 2005) A story on the Deseretnews.com website reported that a children's advocacy group, Thomas F. Coleman, a civil-rights attorney for the California-based Emancipation Project, is calling for a federal investigation on Majestic Ranch Academy, near Randolph, UT, based on claims by former employees that students are mistreated. However, Carol Sisco from the Utah Department of Human Services said the allegations were investigated and, "We weren't able to find that any specific children were abused or neglected." The World Wide Association of Specialty Schools and Programs (WWASP), www.wwasp.com/index.html, owns Majestic Ranch.
http://deseretnews.com/dn/view/0,1249,600116696,00.html
ANASAZI IMPLEMENTS OUT-PATIENT CARE
(March 7, 2005) Kimberly Nuzman, Anasazi Foundation, Mesa, AZ, 480-892-7403, www.anasazi.org, announced the program now offers out-patient services to both alumni and non-alumni families for those attracted to the Anasazi treatment philosophy. The goal is to facilitate the ongoing professional growth of the therapists by exposing them to a wider range of clientele.
DAVIS JOINS LOGAN RIVER
(March 7, 2005) Larry Carter, CEO, Logan River Academy, Logan, UT, 435-755-8400, www.loganriver.com, announced that Tawny Davis, LCSW, has joined the clinical staff as the facilitator of the program's substance abuse recovery group and groups dealing with family issues.
OPI ANNOUNCES NEW AFTER CARE PROGRAM
(March 8, 2005) Anne LaRiviere, Director of Admissions, Optimum Performance Institute, Santa Barbara, CA, 818-313-8652, anne@opiliving.com, www.opiliving.com, announced that OPI has created a new After Care Program for graduates of the OPI program. OPI is a transitional residential program for young men and women ages 17-25.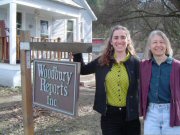 LISA SUTTON JOINES ECHO SPRINGS…VISITS WOODBURY REPORTS
(March 9, 2005) Doug Kim-Brown, Director, Echo Springs, Bonners Ferry, ID, 267-1111, echo@asisna.com, www.echo-springs.com, announced that Lisa Sutton is the new Admissions Advisor for the program. Lisa and Admissions Director, Rhea Verbanic stopped by Woodbury Reports for a visit and to share the information about Lisa's job appointment on March 11.
Eya Receives Donation From CVS/Pharmacy
(March 9, 2005) Rhonda Carpenter, Corporate Communications Specialist, Eckerd Youth Alternatives (EYA), Inc., Clearwater, FL, 727-461-2990, 800-554-4357, rhondac@eckerd.org, www.eckerd.org, announced that EYA had received a donation of goods in the amount of $758,840.47 from CVS/pharmacy. EYA is a not-for-profit organization that helps at-risk and troubled youth.
Ardent Health Sells To Psychiatric Solutions
(March 10, 2005) Intermountain Hospital, Boise, ID, 800-321-5984, www.intermountainhospital.com/cpm/residentialtreatment.html, announced to Woodbury Reports that their parent company, Ardent Health Services, had signed a definitive agreement to sell its 20 behavioral health hospitals to Psychiatric Solutions, Inc, www.psysolutions.com. Intermountain Hospital will continue to offer acute psychiatric care to adolescents and adults, and a Residential Treatment Center for adolescents.
SUWS ANNOUNCES NEW PROGRAM
(March 12, 2005) Graham Shannonhouse, Executive Director, SUWS of the Carolinas, Old Fort, NC, 888-828-9770, gshannonhouse@suwscarolinas.com, www.suwscarolinas.com, announced the March 7 opening of a new program called "Seasons," for boys and girls ages 11-13. Seasons is a separate program that will operate at the Asheville facility to help children with age specific developmental needs such as safety, security and predictability that need to be addressed apart from older adolescents.
Ridge Creek Survey Shows Students Improve
(March 12, 2005) Nicole Fuglsang, MA, NCC, LPC, Director of Admissions, Ridge Creek, 706-867-1720, admissions@ridgecreek.org, www.ridgecreek.org, announced that Ridge Creek had just completed tabulating the results of the 2004 Parent Follow-Up Surveys for an outcome study to determine how graduates were doing after one, three, six and 12 months. The results showed that 96 percent of the families responding at the one year mark noted improvement in all areas.
EYA NAMES MCKEAGNEY NEW COO
(March 12, 2005) Rhonda Carpenter, Media Contact, Eckerd Youth Alternatives (EYA), Clearwater, FL, 727-461-2990, rhondac@eckerd.org, www.eckerd.org, announced Bob McKeagney was named Chief Operating Officer (COO) for EYA. www.strugglingteens.com/news/eckerdyouth050312.html
EYA RECEIVES $75,000 PLEDGE
(March 12, 2005) Eckerd Youth Alternatives (EYA), Brooksville, FL, 727-461-2990, www.eckerd.org, announced that Publix Super Markets Charities have pledged $75,000 over three years to the youth at Eckerd Youth Challenge Program (EYCP), a juvenile justice residential program operated by EYA for boys ages 12-17.
Stonesoup School Receives Support From target
(March 13, 2005) Carrie Straub, MS, School Director, Stonesoup School, 386-698-4595, core@aug.com, www.stonesoupschool.org, announced the school is receiving financial support from the Take Charge of Education Program offered by Target. The program donates one percent of all purchases made with the REDcard (Target credit card) to the school of the purchaser's choice. Carrie also announced that students are busy drafting plans for a new chicken coop to house baby chicks arriving this spring, which, after much debate, the students chose an assortment ranging from Rhode Island Reds to Sultans & Frizzles.

TRAILHEAD HOSTS TOURS OF WILDERNESS THERAPY PROGRAM
(March 14, 2005) Executive Director, Dave Ventimiglia, Trailhead Wilderness School, 303-569-0767, www.trailheadwildernessschool.com, announced the upcoming tours of its Wilderness Therapy Program immediately prior to the IECA Conference in Denver, CO. Trailhead is scheduling the tours for Tuesday, May 10 and Saturday, May 14. For more information contact Joan Rieger at 303-569-0767, ext 211.

Former Linden Hill Student Describes Living With Dyslexia
(March 14, 2005) James A. McDaniel, Headmaster, Linden Hill School, 413-498-2906, jmcdaniel@lindenhs.org, www.lindenhs.org, shares a story written by a former student of Linden Hill School who describes what it is like to participate in school and in life when you have dyslexia or some other type of learning disorder. The following is the author's description of what dyslexia is like for him: When I tell people that I am dyslexic, I am often asked if I read backwards. I always answer this question "no", then go I on to explain how the reading disorder part of dyslexia affects me when I read things. When I am reading something, I do a lot of things that do not correspond with what is actually on the paper. Sometimes I will change some words into different words, such as changing "those" into "these". Sometimes I will add a word to a sentence that is not there, or I will leave words out of a sentence. I have even left out an entire sentence. The complete story is available at http://writing.colostate.edu/references/teaching/ldteach/pop4g.cfm
WOODBURY CUP TO BE ESTABLISHED AT COLUMBIA UNIVERSITY
(March 15, 2005) It was announced that Columbia University will attach a cup to the annual Northeastern Regatta and call it the "Woodbury Cup" in honor of former women's rowing crew co-captain Melanie Woodbury, daughter of Lon and Denise Woodbury, owners of Woodbury Reports Inc., who died in a car accident on December 1, 2002. The initial presentation of the annual cup race will be made by the Woodbury family in New York City on April 16, 2005, to memorialize Melanie's contribution to the sport of rowing. Arrangements for a fund to ensure the perpetuity of the cup is being coordinated by Melanie's co-captain Maggie Sullivan of San Francisco, CA. clinicmaggie@hotmail.com.
RIGGS RESIGNS FROM CEDU
(March 15, 2005) Paula L. Riggs, Regional Admissions Director, CEDU Education, Sandpoint, ID, 208-265-0607, paulalavonne@hotmail.com, announced she was resigning from CEDU Education, www.cedu.com. "This was a very difficult decision as I love our programs here in Southern California. After seven years with CEDU, and eight years in the snow, it is time for a change to warmer weather for me." To see Paula's letter of resignation visit www.strugglingteens.com/news/cedu-riggs-resigns050314.html
O'KELLY NAMED EXECUTIVE DIRECTOR OF NORTHSTAR CENTER
(March 16, 2005) Elliot Sainer, CEO Aspen Education Group, Cerritos, CA, 562-467-5500, www.aspeneducation.com, announced that Roberta (Robbi) O'Kelly is the new executive director of the NorthStar Center in Bend, OR. rokelly@bendcable.com, www.northstarcenter.com. Prior to this promotion, O'Kelley was the clinical director at NorthStar, where she oversaw the program's behavioral therapy and 12-step recovery program for more than four years.
NATSAP UPDATES
(March 16, 2005) Jan Moss, Executive Director, National Association of Schools and Programs (NATSAP), Prescott, AZ, 928-442-3042, www.natsap.org, announced the NATSAP Board of Directors unanimously adopted new Supplemental Principles of Good Practice for Therapeutic Schools and amended the Behavior Support Management in Therapeutic Schools, Therapeutic Programs and Outdoor Behavioral Health Programs. For more information visit the following web pages. www.strugglingteens.com/news/natsapsupppinciples.html
www.strugglingteens.com/news/natsapbehaviorsupport.html
FENTON TALBOTT NAMED TO HEAD CEDU EDUCATION
(March 21, 2005) Julia Andrick, Media Contact, CEDU Education, Sandpoint, ID, 208-265-0607, Ext. 130, jandrick@cedu.com, www.cedu.com, announced that Fenton R. "Pete" Talbott has been appointed chief executive officer of The Brown Schools, Inc., and subsidiary corporations operating CEDU emotional growth programs. Talbott is chairman of the board for The Brown Schools and will continue in this role. He is replacing Bob Naples. For complete press release visit: www.strugglingteens.com/news/cedu-talbott-050321.html
Provo Canyon Loses Lind… Seeks Applicants
(March 21, 2005) Ken Huey, PhD, Director of Business Development, Provo Canyon School, Provo/ Orem, UT, 801-223-7124, ken.huey@uhsinc.com, www.provocanyon.com, announced the school is saddened by the loss of Dr. Michael Lind as the Northeast Regional Director of Business Development. Mike left Provo Canyon due to a family medical illness. Ken said the staff wishes him the very best and hopes that at some point in the future, he will return to Provo Canyon. The program is searching for Mike's replacement in the Northeast region of the country, and is seeking someone with a marketing background or experience in the industry.
HYDE HOSTS OPEN HOUSE
(March 22, 2005) Hyde School, Manhattanville College-Reid Castle, Purchase, NY, cchianese@hotmail.com, announced their upcoming open house on April 2, from 1p.m. to 4 p.m. The open house is especially for high school students, parents, educators and professionals in the area of Westchester
SOLTREKS ANNOUNCES 2005 SUMMER DATES
(March 23, 2005) Lorri Hanna MA, CTRS, director of Soltreks, Inc., Two Harbors, MN, 218-834-4607, www.soltreks.com, announced Soltreks is accepting enrollments for the 2005 summer program in Minnesota for teens, ages 13-17. Each session is six long. The dates for boys are Session I, June 7 to July 19; Session III, June 27 to August 9, and Session V, July 14 to August 25. For girls, the dates are Session II, June 16 to July 28, Session IV, July 7 to August 18.

ASPEN ANNOUNCES EXPANSION AND NEW STAFF AT YOUTH CARE AND PINE RIDGE
(March 23, 2005) Lisa Freeman, 818-597-8453, Aspen Education Group, Cerritos, CA, 888-972-7736, www.aspeneducation.com, announced that Youth Care and Pine Ridge Academy, Draper, UT, 800-786-4924, www.youthcare.com or www.pineridgeacademy.com, are enhancing their programs. With the addition of a new residential home and 14 more beds, Aspen appointed two new executives to key positions at Youth Care and its sister program Pine Ridge. Trina Packard, M. Ed., is the new Executive Director of both programs, effective April 4. Previously, Packard was the Executive Director at Aspen's NorthStar Center in Bend, OR. Dr. Richard Mickelsen will take over as the full-time Medical Director at both Youth Care and Pine Ridge. Mickelsen, a board-certified child and adolescent psychiatrist, has been consulting for these programs since August 2004.
CEDU Education Announces Closure… Industry Responds...
(March 25, 2005) Fenton (Pete) Talbot, newly appointed CEO, CEDU Education, www.cedu.com, announced on Friday, March 25, that due to financial difficulties, CEDU had decided to shut down all Brown/CEDU programs effective immediately. The shut down affected 301 students and their families as well as nearly 500 employees. Several consultants and programs are offering discounts and/or pro-bono work to aid the families of the displaced youth. For a list of these programs, consultants, letters, offers to buy the properties, lawsuits and bankruptcy notices visit www.strugglingteens.com/news/cedu-index.html, or for a list of employment opportunities visit our employment page at www.strugglingteens.com/employment/index.html.
JOB OPENING AT JOHN DEWEY ACADEMY
(March 28, 2005) Tom Bratter, CEO, John Dewey Academy, Great Barrington, MA, 413-528-9800, TBRATTER@JDA.ORG, www.jda.org, announced the school has an opening for a clinician and dean of female students. Send resume and salary requirements to Tom Bratter.
JOHN DEWEY ACADEMY EXPELS ONE-THIRD OF ITS STUDENTS
(March 27, 2005) Tom Bratter, CEO, John Dewey Academy, Great Barrington, MA, 413-528-9800, TBRATTER@JDA.ORG, www.jda.org, announced the school had expelled "six students for violating the sacrosanct sex ban."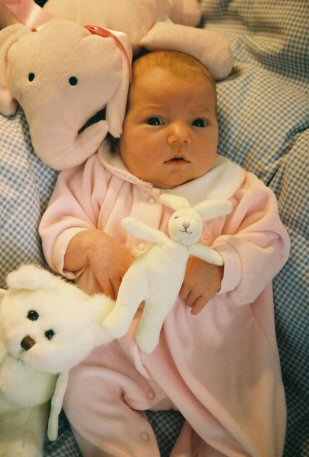 Gwynne Hales Gives Birth
(March 27, 2005) Gwynne Hales, Great Lakes Educational Consulting, LLC, Winnetka, IL, 847-441-8911, gghales@earthlink.net, announced the March 9, 2005, birth of her daughter, Lydia Gwynne Hales.
HEARTLIGHT HOSTS LIVE SILENT AUCTION
(March 29, 2005) Mark Gregston, Heartlight Ministries, Hallsville, TX, 903-668-2173, MarkGregston@aol.com, www.heartlightministries.org/, announced they held a Live & Silent Auction at the Dallas Westin Galleria Hotel on Saturday, April 2, 2005. Items included vacation packages, Rangers tickets and much more.
OLIVERIAN OFFERS DISCOUNT FOR EARLY REGISTRATION IN SUMMER PROGRAM
(March 30, 2005) Jamie Carver, Summer Program Coordinator, The Oliverian School, Haverhill, NH, 603-989-5101, jcarver@oliverianschool.org, www.oliverianschool.org, announced that as an incentive for early registration, the program is currently offering a 10 percent discount on all early registrations post-marked by April 15, 2005, for The Humanities Adventure & Immersion Program.
Abigail Woodhall Will Be Missed
(March 31, 2005) Marcia Rubinstien, MA, CEP, Educational Consultant, EDUFAX, West Hartford, CT, 860-233-3900, edufax@edufax.com, www.edufax.com, announced that Abigail Woodhall, (Miss Abby), a gifted teacher at The Woodhall School, Bethlehem, CT, 203-266-7788, passed away on March 31, 2005, at the age of 36.
PINE RIDGE SCHOOL UNVEILS NEW WEBSITE
(March 31, 2005) Joshua C. Doyle, M.Ed., Director of Admissions, Pine Ridge School, Williston, VT, 802-434-2161, jdoyle@pineridgeschool.com, www.pineridgeschool.com, announced the unveiling of the school's new website which offers a wide variety of information on the winter and summer programs as well as applications for attendance in both.
WALL STREET JOURNAL PROFILES INDUSTRY
(March 31, 2005) After the closing of all Brown/CEDU Education schools on March 25, 2005, The Wall Street Journal published a story that said one CEDU School, "King George School in Sutton, VT, remains open while Karen Fitzhugh, head of the school, tries to find a way to keep operating; she says a parent has made an offer to buy it." The story also profiled the financial stability, and quality of "these little regulated, high-priced schools."
Copyright © 2005, Woodbury Reports, Inc. All Rights Reserved.
(This article may not be reproduced without written approval of the publisher.)
---
Return to Strugglingteens.com Home