SUWS Welcomes New Admissions Director Mark Frechem
Contact:
Kathy Rex, Executive Director
208-886-2565
Website
January 20, 2006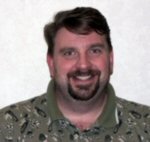 It is my great pleasure to introduce you to Mark Frechem M.A., Admissions Director at the SUWS Adolescent and Youth Programs in Shoshone, Idaho.

Mark brings over 15 years experience working with youth and families, both in admissions and as a therapist.

Prior to joining the SUWS team, Mark was a therapist at New Haven RTC in Utah, eventually being promoted to the Director of Admissions and Marketing. Mark's work experience also includes program development for Pyramid Youth Services and numerous other direct care and program administration positions.

Mark's many years of experience and and dedication to helping youth and their families will be greatly appreciated by all of us at SUWS. Please join me in welcoming him to our SUWS team. Mark can be reached at 888-879-7897 or by email. Expect to hear from Mark soon about our upcoming 25th year Anniversary Celebration!