From Strugglingteens.com


Visit Reports
SUWS OF THE CAROLINAS/SEASONS
Visit Reports
Aug 29, 2007, 20:23



Old Fort, North Carolina
Mark Oerther, Admissions Director
888-828-9770
moerther@suwscarolinas.com
www.suwscarolinas.com

Visit by Lon Woodbury, May 15, 2007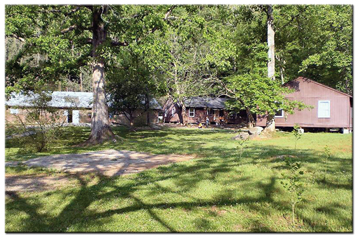 The drive up the valley to the SUWS of the Carolinas base camp was reminiscent of west coast wilderness base camp locations. With a babbling brook and steep valley sides that are heavily forested, the only difference from western locations was the greater incidence of broad leaf trees. The drive up the canyon definitely gives the impression of remoteness and of heading out into the wilderness.
The base camp itself looks like it used to be a youth camp, complete with a swimming/fishing pond in the center. It is at this base camp that the students begin their wilderness adventure by being outfitted and receiving their orientation with their parents. From there, they hike out to whatever camp sites they have been assigned, depending on their age and what group seems to be the best fit for each individual student.
Students are brought first to the base camp for an orientation lasting one to two days and their initial clinical assessments. The orientation is to teach them the basics - what the program is about, the need for cooperation, rudimentary camping skills, and to assess which group would be the best fit for them, and even if the program is suitable for the child, although inappropriate children usually are screened out before arriving.
SUWS of the Carolinas operates two separate programs out of this base camp. The first, called Seasons, is for students ages 10 to 13. Working with younger children, the emotional growth lessons especially are more concrete and less abstract than the work with the older students. Group sessions are less intensive, and there are six levels representing smaller steps the younger children can more easily absorb since they are so easily distracted. A major goal is to foster hope for the future through a series of small step personal successes. Solos are used, but usually are much shorter than for the older students, maybe even just a couple of hours.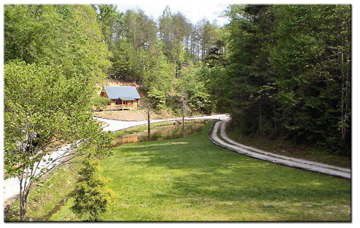 Licensed therapy dogs are an important part of the program to emphasize the emotional connections that can arise from relating to them. I didn't have the opportunity to see the younger students work with the dogs, but the staff informed me that the relationships the children form with the dogs are extremely helpful to the children in their emotional growth.

Another aspect is the program is able to work more intensively with the parents since they are not as worn out as parents of the older students. Family solos are part of the graduation process.

The Adolescent program is for those ages 16 and 17. The wilderness skills needed are more intense and sophisticated than for the younger children. At that age they can handle more abstract relationship and responsibility concepts so the groups are more intense. There is more to the program on all levels. The adolescent groups are regularly on the move and travel greater distances from camp site to camp site which requires considerable logistical support bringing in supplies and new students. As an exercise in self-discipline and patience, each student must be able to start a fire with a bow drill and to set traps. Traps are no longer used to catch forest critters as in the early wilderness programs, but they are used as a metaphor for trapping and discarding their negative emotions and as another exercise in self-discipline.

I watched one girl demonstrate making a trap using rocks, twigs and a shoelace, complete with trigger, in less than a minute. The demonstration was impressive. She then started showing off to the visitors by trying it blindfolded, an extremely difficult task. She got frustrated trying to impress us and the demonstration started going downhill, but what she did accomplish was still impressive.

The progression through the course is more clearly marked for the adolescents by obvious and significant increases in responsibilities and privileges. Some of them earn the privilege of mentoring the Seasons children, something they enjoy immensely. It is thoroughly enjoyed by the younger and older students with great benefit for both. There is also a 12-step substance abuse program integrated into the program, using the wilderness to demonstrate the 12-step principles.

Students age 14 and 15 who come to the program are referred to as "tweeners." Those that are immature for their age are assigned to a Seasons group, while those with more maturity are assigned to an Adolescent group. The determination as to which way a student should go is determined by the initial clinical assessment done in the orientation. SUWS also has "specialty" groups with the specific needs of each child a significant factor in determining which group would best fit the student's needs.

At the time of my visit SUWS of the Carolinas had ten groups in the field. We had an easy walk up a gentle slope along a stream to see a Seasons group. This group consisted of about a half dozen young boys with two staff members. It was down time that day, which is time between hiking from one camp site to another, with the boys working on various projects, talking one-on-one with a therapist, writing in a journal or being children doing the important business of just quietly playing. They had tarps spread out to provide shelter, and had recently finished cooking breakfast on the fire. The location was a fairly level and pleasant spot by a stream.

The Adolescents range farther, so visiting their closest camp required hiking up a logging road to a ridge where they had perched their sheltering tarps in places where they could gain a foothold. At least they didn't require me to hike to the furthest group which on that day would have taken more than a half day to reach on foot. This camp of adolescent girls was more dynamic than the Seasons boys I had just visited, with a few "issues" spilling out while we were there. When we arrived, one girl exhibited a bit of an upset at "another" visitor disrupting their schedule, but she quickly controlled herself and was a gracious hostess, as were the rest of them. We circled up, and each introduced herself, where she was from and what brought her to SUWS. The contrast between the "new" girls and the ones who had almost completed the program was dramatic. The "new" girls had little to say, but the ones about ready to graduate were much more open and insightful about themselves and their plans. It was there that we were given a demonstration on making traps and other skills the girls were anxious to share.

We made one more stop to complete the tour. The road led up to a peaceful, secluded valley where parent and family seminars are held. One part of it was a newly constructed Lodge with a large meeting room used by groups of parents and/or families, with a view down the valley. The other part was a series of rustic cabins where parents shared outdoor living with their children. Part of the time, all attending families will gather as a group outside for either confidence or relationship exercises, or gathering around the campfire. It felt like a great place to use for getting in touch with nature while also developing relationships with other members of their families.






© Copyright 2012 by Woodbury Reports, Inc.