From Strugglingteens.com


New Perspectives
CROSSROADS ACADEMY
New Perspectives
Aug 21, 2007, 21:21



Ogden, Utah
Sam Dahlin, Owner
801-369-0238
samdahlin@yahoo.com
www.crossroadsrtc.com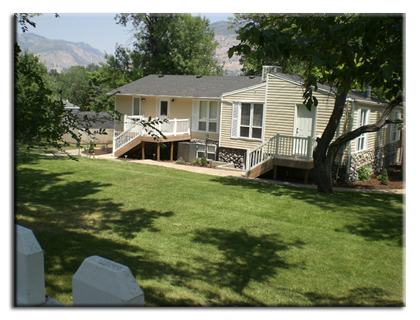 Crossroads Academy is a therapeutic boarding school for young men ages 16 and 17 years old who have experienced substance abuse with diagnoses of oppositional defiant disorder, mood disorders and ADHD and learning disorders.

The three main components of the program consist of therapy, academics and recreation. Students at Crossroads will receive individual therapy, daily group therapy and weekly family therapy sessions on the phone, focusing on communication, parenting skills and goal setting. Students will participate in weekly substance abuse/chemical dependency counseling, working towards a relapse prevention plan for post-graduation. Relationship building occurs through positive role modeling and experiential learning incorporating therapy.

Academics allow each student to obtain an individualized education plan, tailored to his needs. Academics work in tandem with individualized education plans, tutoring and ACT/SAT prep courses. In addition, vocational training programs and college courses at West State University are available to students with high school diplomas.

Recreation and "emotional focus" occur by students gaining "insight" into individual coping mechanisms for negative emotions and teaching skills for healthy alternatives. Students are active in daily recreation with an emphasis on "board sports" including wakeboarding, skateboarding and snowboarding. All students work out at a gym with a trainer and receive an individual diet plan to promote recovery and healthy nutrition.






© Copyright 2012 by Woodbury Reports, Inc.