From Strugglingteens.com


Seen N' Heard
SEEN N' HEARD APRIL 2007
Apr 6, 2007, 09:18



BRANDON HALL SUMMER SCHOOL
(February 15, 2007) Marcia Shearer, Director of Admissions for Brandon Hall School, Atlanta, GA, 770-394-8177, announced their coeducational day and boys' boarding summer program will have several sessions between June 11 and July 20, with a major emphasis on study skills. 

ASHBY ACADEMY ENROLLING
(February 19, 2007) Alfred Allen, PhD, Headmaster of Ashby Academy, Ashby, MA, 877-386-0055, announced that their Middle Boarding School for boys with NLD, Asperger's Syndrome or other social/behavioral challenges now has five boys and they are actively processing additional applications.

BARTOLOMEO INTERIM DIRECTOR ASR
(February 19, 2007) Don Vardell, Executive Director of Academy at Swift River, Cummington, MA, 800-258-1770, announced he has taken a position with another company and that Frank Bartolomeo, LICSW will serve as Interim Executive Director of Academy at Swift River until a replacement can be found. Don also announced Bo Turner, Senior Vice President of the Aspen Eastern Regional Residential Schools will assist Frank and will be responsible for leading the search for a permanent replacement.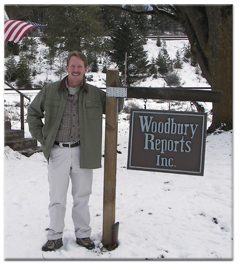 Jeff Brain Stops By For A Visit

JEFF BRAIN STOPS BY FOR A VISIT
(February 23, 2007) Jeff Brain, Admissions Director for Family Foundation School, Hancock, NY, 845-887-5213, and for Betton House, Scranton, PA, 877-723-8866, stopped by Woodbury Reports, Inc., for a visit and got his picture taken by the Woodbury Sign.

NATSAP MEMBER LICENSURE PERCENTAGES
(February 23, 3007) Jan Moss, Executive Director of The National Association of Therapeutic Schools and Programs (NATSAP) Prescott, AZ, 928-443-9505, announced the Association has completed its 2007 Annual Renewal of membership. During this process, NATSAP found 76.3 percent of the members that serve children and adolescents are licensed, 30 percent are accredited by the Association of Experiential Education, Commission on Accreditation of Rehabilitation Facilities, Council on Accreditation or Joint Commission (JCAHO), and 69.2 percent are accredited by an academic accreditation agency.

FUTURE MEN SEES GROWTH
(February 26, 2007) Aaron Boldman, Director of Future Men For God, Kirbyville, MO, 417-546-4171, announced the school has successfully completed another year of accreditation with the North Central Association. Aaron has also recently been certified by the NCA as an Advanced National Chair.

WHITE MOUNTAIN SUMMER
(February 26, 2007) Ben Mirkin, Director of Summer Program for White Mountain School, Bethlehem, NH, 603-444-2928, ext. 72, announced applications are open for their three-week summer adventure classroom from June 30 to July 21.

BILLINGHAM AT RYTHER CHILD CENTER
(February 26, 2007) Ben Wahl, Program Coordinator for Ryther Child Center, Seattle, WA, 206-856-9490, announced two new members have joined the Collaborative Coaching Program. Kerry Billingham, MA, LMHC as a program mentor, and Doug Kerr, PhD has been contracted to provide clinical consultation for program staff.

TROUBLED TEENS HEAD INTO THE WOODS
(February 27, 2007) Katie Strang, writing for the Columbia News Service, a publication of Columbia University, explains how the wilderness is used as a tool helping troubled teens, including as resources the National Association of Therapeutic Schools and Programs (NATSAP) Educational Consultant Marvin Goldberg of Educational Options, LLC, ANASAZI Wilderness Foundation, Dr. Keith Russell, director of the Outdoor Behavioral Healthcare Research Cooperative, Educational Consultant Lon Woodbury, founder of Woodbury Reports, Red Rock Canyon School, Admissions Director Todd Hockenbury, author Maria Szalavitz, and Assistant Director of Woodbury Reports, Kristie Campbell. More...

CROSS CREEK GIRLS B-BALL GOES TO STATE
(March 1, 2007) Rita Nugent, writing for the Cross Creek newsletter, Cross Creek Programs, LaVerkin, UT, 800-818-6228, reported that the girls' basketball team earned a spot at the Utah State Basketball finals. More... 

MARVELWOOD SUMMER PROGRAM
(March 1, 2007) The Marvelwood Summer Program, Kent, CT, 860-927-0047, ext. 1011, summer@marvelwood.org, announced they are accepting applications for their summer program designed to provide a "secure, supportive and challenging environment in which a diverse group of young people can achieve academic and personal success."

MITCHELL COLLEGE OPEN HOUSE
(March 5, 2007) Mitchell College, New London, CT, 800-443-2811, announced their Spring Open House will be March 24 and April 28, 2007, which includes an overview of their strong LD and academic support services.


PAUL JOINS FSI
(March 6, 2007) The Northeast Georgian, Cornelia, GA, announced Financial Supermarkets, Inc. (FSI) hired Matthew Paul in January as a training consultant. The firm identified Paul as having formerly been Director of Academics for Hidden Lake Academy in Dahlonega, GA. More...

ROYAL GORGE ACADEMY FEATURED
(March 7, 2007) Vic Vela, writing for the Canon City Daily Record in Colorado reports on a day she spent observing Royal Gorge Academy. The article includes comments on the situation of co-director Randall Hinton who was arrested and charged for inappropriate behavior with students. More...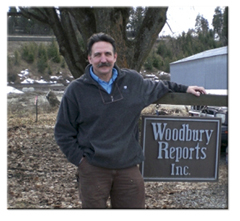 Bruce Wilson Visits WRI

BRUCE WILSON VISITS WRI
(March 8, 2007) Bruce Wilson, Program Director at Shortridge Academy, Milton, NH, 603-755-3096, stopped by Woodbury Reports, Inc. for a visit while in north Idaho visiting friends and family.

JOHNSON FORMS ONPOINT CONSULTING
(March 8, 2007) Jeff Johnson, Founder of Onpoint Consultants, LLC, Loa, UT, 435-425-3625, announced he opened Onpoint Consultants, LLC. OnPoint Consultants mission is to bring high-level training to new and established schools and programs across the country, in addition to training phone staff for consultant offices. Jeff said, "As a consultant working with a program(s) or office(s) in this capacity, I am also able to offer support with program and business development and marketing."

WATKINS JOINS SUMMIT PREP
March 9, 2007) Jan Johnson, Director of Admissions for Summit Preparatory School, Kalispell, MT, 406-758-8112, announced that Business Teacher Wes Watkins is joining their academic staff.

SANTIAM CROSSING SCHOOL ACCREDITED
(March 9, 2007) Julia Andrick, Marketing Communications Director for Catherine Freer Wilderness Therapy, Albany, OR, and Santiam Crossing School, Bend, OR, 800-390-3983, announced that Santiam Crossing School's curriculum has been accredited by the Northwest Association of Accredited Schools.

ANN CAROL PRICE TO RETIRE
(March 10, 2007) Ann Carol Price, MEd, IECA, Columbia, SC, 803-252-5777, announced it is with mixed feelings that she will retire effective June 1, 2007.


CAMPBELL PARK SCHOOL CLOSES
(March 11, 2007) Nathan Tompkins, Founder of Campbell Park, New Zealand, 213-988-0718, announced that due to a change in the New Zealand law affecting the management of children in schools, and an inability to serve appropriate boys within a realistic time frame, Campbell Park School closed March 9, 2007.

FAMILY SOLUTIONS NETWORK SUES SHERIFF
(March 11, 2007) John William Baisden Sr., John William Baisden Jr., Carl Spencer Baisden and their spouses, principles of Family Solutions Network and operators of Turning Winds (Troy, MT and formerly of Cocolalla, ID) filed suit against the Bonner County Sheriff's Office in Sandpoint, ID for being wrongly accused of assaulting a runaway student and maliciously prosecuted. More...

ER ACTOR VISITS SOBER COLLEGE
(March 13, 2007) Annika Richards, Director of Public Education, Sober College, West Hills, CA, 800-465-0142, announced that ER Actor, Deezer D (Nurse Malik) visited Sober College to talk with residents during its monthly Motivational Conference Series.

SFYI SUMMER PROGRAMS
(March 13, 2007) Katie Jochum, Director of Marketing & Admissions for the Southern France Youth Institute, 877-997-7686, announced the summer program for students ages 15 to 20 will be from June 25 to July 22, 2007, and the two week session for students ages 11 to 13 will be from June 13 to June 25.

WEST SHIELD GATHERS STORIES
(March 13, 2007) Allen Cardoza, President of West Shield Adolescent Services, Huntington Beach, CA, 800-899-8585, announced West Shield is looking for success stories about incredible turnarounds, from teens or families that have overcome extreme hardships to do great things, to stories where someone has gone over and above the call of duty to help others.

WOLFEBORO SUMMER SESSION SET
(March 13, 2007) Edward Cooper, Head of Wolfeboro Camp School, Wolfeboro, NH, 603-569-3451, operating since 1910, announced their Summer Boarding School session will run from June 27 to August 11.

ASPEN INSTITUTE OPENS
(March 14, 2007) Kristen Hayes, Communications Manager for Aspen Education Group, Cerritos, CA, 562-467-5531, announced the Aspen Institute for Behavioral Assessment is officially open in Syracuse, UT. The Institute offers comprehensive, customized assessments for clinically complex young people who were previously difficult to diagnose due to a lack of coordinated clinical data.

CLE ANNOUNCES SUMMER PROGRAM
(March 14, 2007) Laurie Dennis, Admissions Coordinator for College Living Experience - Denver, Denver, CO, 303-825-2533, ext. 5102, announced CLE will hold their first summer program in Denver, July 8 - 28, 2007. Students with learning differences will be taking an introductory college class at the Community College of Denver and receiving tutoring while living in a dorm-style setting learning independent living skills, socials skills and participating in many social activities.

DENNIS PRESIDENT AND CEO OF EYA
(March 14, 2007) Tom Denham of Eckerd Youth Alternatives, Clearwater, FL, 727-461-2990, ext. 332, announced Eckerd named David Dennis as its new President and Chief Executive Officer. David comes to EYA with 18 years in leadership roles at private and public juvenile justice, mental health, behavioral health, governmental and social services agencies. He has held numerous leadership roles with the Devereux Foundation, as well as the Oklahoma Office of Juvenile Affairs, and Lutheran Social Services of the South.

EDITOR'S CORRECTION
(March 14, 2007) In the print edition of our March Newsletter, issue 151, Woodbury Reports, Inc. reported an error in the staff changes at Auldern Academy, Pittsboro, NC, 919-837-2336. Brienne McKay was promoted to Assistant to the Academic Dean.

SILVERADO OPENS SECOND CABIN
(March 14, 2007) Denise Westman, Admissions Director for Silverado Boys Ranch, Panguitch, UT, 435-690-9185, announced Silverado has opened a second cabin allowing them to enroll more students.

VARDELL AT UHS
(March 14, 2007) Beverley Cordray, Executive Secretary of UHS, Inc., Ponte Vedra Beach, FL, 800-927-3288, announced Don Vardell is now the Divisional Director of Business Development, Behavioral Health Division of UHS, Inc in King of Prussia, PA.

NEWES TEACHES CLINICAL FIRST RESPONDER
(March 15, 2007) Scott Bandoroff, PhD, founder of Peak Experience Training, Ashland, OR, 541-951-4329, announced that Sandy Newes, PhD has joined Peak Experience Training as a principal trainer of the Clinical First Responder curriculum. Dr. Newes has served a variety of roles within the wilderness treatment industry over the past ten years. Dr. Newes will also be involved in developing and teaching a new training for wilderness therapists to be launched in the fall of 2007.

TIMBER RIDGE ACCREDITED
(March 16, 2007) Virginia Short, Admissions Director for Timber Ridge Preparatory School for Girls, Clark Fork, ID, 208-266-0128, announced Timber Ridge was regionally accredited by the Northwest Association of Accredited Schools (NAAS). Timber Ridge was also approved by the State Accreditation Committee for the academic year 2007.

ALL GIRLS SUMMER COURSE
(March 19, 2007) Julia Andrick, Marketing Communications Director for Catherine Freer Wilderness Therapy, Albany, OR, announced Catherine Freer is offering two all-female expeditions this summer, beginning July 8 and August 5. The expeditions will be led by three female staff, including a therapist with CADC certification who resides in the field for the entire expedition. Groups will focus on issues such as body image, boundaries, trust building, substance abuse and healthy relationships.

MMS STUDENTS EARN SCHOLARSHIPS
(March 19, 2007) Colleen Harrington, Assistant School Head of Mission Mountain School, Condon, MT, 406-754-2580, announced that several members of the Class of 2007 received a variety of unsolicited merit based scholarship offerings. One student was awarded the Provost Scholarship from Wittenberg University in Ohio. This is the most prestigious scholarship offered by Wittenberg, at $64,000 for four years. Other merit based scholarship offerings included $42,000 from Randolph Macon College in Virginia, $39,000 from Linfield College in Oregon and $24,000 from Gonzaga in Washington.

FFS ADDS WEIGHT TRAINING/ ALUM GOES PRO
(March 20, 2007) Bill Musgrove, Athletic Director, The Family Foundation School, Hancock, NY, 845-887-5213, announced that weight training classes are now part of the PE curriculum at the school. The fitness-based classes are held in the newly completed weight room and focus on proper work-out techniques and musculature, rather than on body building. Instructors Musgrove and Geoff Westby are certified AFPA (American Fitness Professionals & Associates) trainers. In other news, Ann Kozak, Marketing Specialist, announced that Wells Thompson, starting midfielder for the 2001 Family Foundation School soccer team, was chosen by the New England Revolution as the number five overall draft pick in the 2007 Major League Soccer (MLS) Super Draft in Indiana in February. Thompson attended The Family School in 2000 and 2001 and completed the program.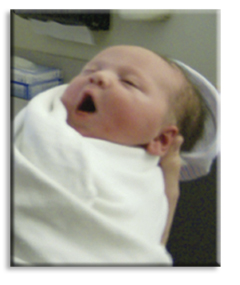 It's a Boy!

TEMPORARY CHANGES AT SAN CRISTOBAL
(March 20, 2007) Christy Leach, Admissions Director for San Cristobal Academy, Taos, NM, 866-918-8383, announced that Don Purves will temporarily be stepping in as Admissions contact while Christy takes maternity leave.
UPDATE: Congrats to Travis and Christy Leach... It's a Boy!

STICC BENEFITS FROM RIVER RUN
(March 21, 2007) John David Reuben, Chairman/ Founder of Saving Teens In Crisis Collaborative (STICC), Sudbury, MA, 877-249-1336, announced the proceeds from the New Charles River Run on June 24, 2007, in Cambridge, MA, will go to support Saving Teens in Crisis Collaborative. For more information go to www.newcharlesriverrun.com.

PROMOTIONS AT ST. PAUL'S ACADEMY
(March 21, 2007) Hal Elliott, Headmaster of St. Paul's Preparatory Academy, Phoenix, AZ, 602-956-9090, announced the development of a new focus management team which included, effective March 26, 2007 the promotions of Rich Nastro assuming full-time duties as Dean of Academics (replacing Linda Gill), Dennis Moran as Dean of Students, Mike Testa as Director of Residential Life and effective June 1st Dan Utrera as Director of Counseling.




© Copyright 2012 by Woodbury Reports, Inc.