June 2007
Paid Advertisement
RESEARCH SHOWS IMPROVEMENTS LAST
(April 26, 2007) Jan Moss, Executive Director of the National Association of Therapeutic Schools and Programs (NATSAP), Phoenix, AZ, 928-443-9505, announced the final phase of a multi-year long-term study of private, parent choice Therapeutic Schools and Programs indicates Longer-Term Personal and Behavioral Improvements can be Achieved at Private Therapeutic Residential Schools and Programs. The study was conducted by Ellen Behrens, lead researcher at Canyon Research & Consulting, Salt Lake City, UT, and audited and reviewed by the Western Institutional Review Board.

CHEROKEE CREEK CELEBRATES 4TH
(April 26, 2007) Betsy Deane, Admissions Director for Cherokee Creek Boys School, Westminister, SC, 864-647-1885, announced the School celebrated its fourth anniversary in April. Cherokee Creek is an emotional growth school for boys ages 11-15.

ASPEN EDUCATION GROUP APPLAUDS STUDY
(April 26, 2007) According to an article on PRNewswire, Elliot Sainer, President of Aspen Education Group (AEG), Cerritos, CA, announced "AEG is extremely pleased to learn of the very positive findings from the final phase of our industry's first long-term, multi-year clinical study on the effectiveness of private therapeutic residential programs for adolescents. AEG will continue to advocate for new industry research that will further illustrate and promote the best practices and methodologies and enhance our industry's abilities to produce positive and long-lasting results in adolescent therapeutic education."

DBT AT TIMBER RIDGE PREP
(April 30, 2007) Virginia Short, Admissions Director for Timber Ridge Preparatory School for Girls, Clark Fork, ID, 425-398-6483, announced Timber Ridge has fully incorporated Dialectical Behavioral Therapy (DBT) into the therapeutic modality. Elizabeth Grace, MA, has been the key protagonist to ensure all staff and students are engaged in the approach.

STEVENS RESIGNS FROM CANYON CREEK
(April 30, 2007) Brad Gerrard, COO of Academy at Canyon Creek, Springville, UT, 801-491-3910, announced Karen Stevens resigned as Admissions Director of the academy to work on her personal education. Tori Ballard will assume responsibilities for the admissions department.

JOHNSON JOINS MASLAND
(April 30, 2007) Nancy P. Masland, Educational Consultant, Nancy P. Masland and Associates, Tucson, AZ, 520-749-4220, announced Dr. Dorothy Johnson, MD joined Nancy P. Masland and Associates as a Diplomat in Developmental -Behavioral Pediatrics. Dr. Johnson is available to speak, consult and teach in-service workshops to residential and therapeutic schools and treatment programs.

BESSETTE JOINS IECA
(May 1, 2007) Judith E. Bessette, EdD, an affiliate of Woodbury Reports, Inc., and Founder of Compass Educational Consulting, LLC, Nashotah, WI, 262-369-9603, announced she recently reached full Independent Educational Consultant Association (IECA) member status.

STUDENTS BREAK GPA RECORDS
(May 1, 2007) Greta Cheney, Enrollment Counselor for College Excel, Bend, OR, 541-388-3043, announced College Excel students earned a cumulative 3.52 grade point average during the winter term of 2007, breaking previous GPA records. The students took classes including microeconomics, calculus, financial accounting, literature, and tai chi at Central Oregon Community College and at Oregon State University.

SOBER COLLEGE PARTNERS WITH GYM
(May 2, 2007) Annika Richards, Director of Public Education for Sober College, Los Angeles, CA, 800-465-0142, announced Sober College has partnered with Spectrum Athletic Clubs to allow fitness opportunities for residents. With the partnership agreement, every Sober College student will receive a gym membership to one of the premiere athletic clubs in the greater Los Angeles Area.

SCHEIDERMAN LEAVES BRIDGES ACADEMY
(May 3, 2007) Erick Scheiderman, Admissions Director for Bridges Academy, Bend, OR, 888-283-7362, announced he has decided to pursue other career interests outside of the industry. Clark Wetzel, Executive Director will assume the Admissions Director role.

GRAND RIVER ACADEMY SUMMER SESSION
(May 4, 2007) Grand River Academy, Austinburg, OH, 440-275-2811, academy@grandriver.org, announced their Summer Academy which is coed and students can earn full academic credit will last for six weeks from June 24 to August 3.

YBGR CELEGRATES 50 YEARS
(May 4, 2007) Andrea Kenney, Director of Public Relations for Yellowstone Boys and Girls Ranch, Billings MT, 406-655-2125, announced plans for their 50th celebration on June 22nd to June 24th.

ELK RIVER UPDATES WEBSITE
(May 5, 2007) Beth Ragland, Admissions for Elk River Wilderness, Huntsville, Alabama, 866-906-8336, announced a full upgrade of their web site.

ANASAZI OFFERS COLLEGE CREDIT
(May 7, 2007) Mike Merchant, President/ CEO of Anasazi Foundation, Mesa, AZ, 480-892-7403, announced Anasazi is now offering college credit for students and instructors participating in the 42-day therapeutic wilderness programs. The credits are made possible through ANASAZI's partnership with Blueprint Education and Feather River College.

FITZWATER NAMED NORTHSTAR ADMISSIONS
(May 8, 2007) Sean Fievet, Executive Director of NorthStar Center, Bend, OR, 541-385-9657 announced Carrie Fitzwater as the newest member of the administrative team. Carrie joins NorthStar as Admissions Director after eleven years of experience in marketing and sales.

EVANS JOINS WHITE MOUNTAIN SCHOOL
(May 8, 2007) Joanna Evans, has been elected to be the Admission Director for White Mountain School, Bethlehem, NH, 800-545-7813. She started her formal duties on May 20.

FOUNDATION TO ASSIST STUDENT TUITION
(May 8, 2007) Jim Powell of Friends of Families Foundation With Children in Crisis, Arrowhead, CA, 951-317-3151, announced the Foundation's trustees have already paved the way for three students to continue their stay through to completion at their emotional growth schools. The Foundation is working to continue raising funds so that additional families can be equally assisted. While its website is under development, donations are welcome and brochures and information can be received by contacting the Foundation's representatives.

FUTURE MEN SEVIS CERTIFIED
(May 9, 2007) Aaron Boldman, Director of Future Men For God, Kirbyville, MO, 417-546-4171, announced Future Men has recently been certified as a Student Exchange Visitor Information System (SEVIS) school. This certification allows Future Men to enroll foreign students and gives the school Department of Homeland Security (DHS) approval.

NEW TALISMAN SUMMER PROGRAM
(May 9, 2007) Linda Tatsapaugh, Director of Talisman Programs, Asheville NC, 888-458-8226, announced a new transition summer option for teens ages 13-17 who have completed a treatment program or therapeutic school and are in need of a supportive but non-therapeutic fun summer. The Waypoint program will be on a 42' catamaran sailboat in the San Juan Islands of Washington from June 20-July 10, or July 18-August 7.

GATEHOUSE SUPPORTS MAKE A WISH
(May 10, 2007) Glenna Conway, Assistant Director of Marketing for Gatehouse Academy, Wickenburg, AZ, 888-966-4800, announced the residents of Gatehouse Academy have raised more than $30,000 by participating in the annual Walk for Wishes over the last two years. This fundraiser benefits the Make a Wish Foundation.

GILBERTS TO JOIN NORTHWEST ACADEMY
(May 10, 2007) John P. Schrom, LPC, MFT, Executive Director of Northwest Academy, Naples, ID, 208-267-3524 x 4020 announced the addition of Guy 'Gil' Gilberts, PhD, to the academic staff of Northwest Academy. Dr. Gilbert will be responsible for the Special Education Department at Northwest Academy.

TAGGART JOINS SPRING LAKE RANCH
(May 10, 2007) Spring Lake Ranch, Cuttingsville, VT, 802-492-3322, email, announced that Jim Taggart started his duties as Executive Director effective March 19, 2007.

CAHLIN SPEAKS TO UCLA
(May 13, 2007) Michael Cahlin, Academic Director of Sober College, Brentwood, CA, 818-795-8687, was a special Guest Speaker at UCLA for the ASMA (American Students Medical Association) premed chapter in Franz Hall. Cahlin openly discussed the epidemic of alcohol and drug abuse, and addressed issues of substance abuse and its impact on medical students and physicians.

THREE SPRINGS RESTORE PROGRAM
(May 14, 2007) Debra Dombrowski Communications Manager for Three Springs, Inc., Huntsville, AL, 256-880-3339 announced Three Springs is currently accepting admissions for the recently-introduced Restore Program. This nine-day summer refresher begins June 20 and provides youth who have struggled after returning home from residential care with a place to relearn and practice program skills.

BRADLEY JOINS WEST RIDGE ACADEMY
(May 14, 2007) Jared Hamner, Admissions Director for West Ridge Academy, West Jordan, UT, 801-301-6311, announced former NBA Player Shawn Bradley joined West Ridge Academy as the new Vice Principal in January 2007.

COLES RESIDENTIAL DIR. OF SILVERADO
(May 16, 2007) Denise Westman, Director of Admissions & Marketing for Silverado Boys Ranch (SBR), 435-676-8482, Panguitch, UT, announced Sean Coles as the most recent addition to the SBR management team. Sean joined SBR as the Residential Director in March, quickly asserting himself in his daily role of supervising both students and staff.

COLLEGE ACCEPTANCE AT MMS
(May 17, 2007) Colleen Harrington, Assistant School Head at Mission Mountain School, Condon, MT 406-754-2580, announced that college acceptances on behalf of the eight students in the Class of 2007, now include Rutgers, Penn State, Gonzaga, Randolph Macon, Kent State, Ohio State, Delaware Valley, Linfield College, Wittenberg University, Chico State, San Francisco, State, Johnson and Wales, Evergreen State and the Universities of Montana, Washington, Denver and Puget Sound.

RECOVERY SPECIFIC CAMPS AT SAGEWALK
(May 17, 2007) Larry Solie, Executive Director of Sagewalk, Bend, OR, 541-316-4800, announced Sagewalk will begin open enrollment on June 1 for SageWalk Recovery, a 30-day intervention featuring wilderness-based camps that specialize in adolescent addictions.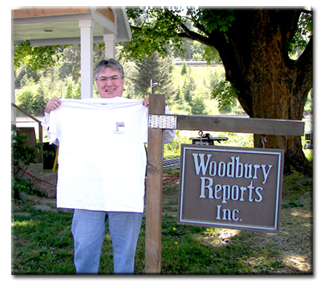 LANE VISITS WOODBURY REPORTS
(May 18, 2007) Robert Lane, Vice President of Bill Lane and Associates, San Diego, CA, 866-492-3400, stopped by the Woodbury Reports office for a visit while in north Idaho for a CPI training and recertification session of their Idaho personnel.

BETTON HOUSE COMPLETES 4TH SEMESTER
(May 18, 2007) Michael A. and Roxanne Losicco, Directors-in-residence, Betton House, Scranton, PA, 877-723-8866, announced that the program ended its fourth semester of operation as a sober college dormitory and transition program with 12 students successfully completing the spring 2007 semester at Lackawanna College, Marywood University and Penn State Worthington. The students will be moving into college dorms next semester. In addition, the Losiccos' announced they will repeat their summer program for 2007, beginning July 1, running through August 15.

FAMILY SINGERS SWEEP FESTIVAL
(May 18, 2007) Paul Geer, Music Director, The Family Foundation School, Hancock, NY, 845-887-5213, announced that school's "Family Singers" once again took home top honors at the annual North American Music Festival, a major adjudication/ competition for high school music groups. All four of the singing groups-men's chorus, women's chorus, mixed chorus and show choir-received "superior" ratings, the highest given. In addition, Ann Kozak announced the school's admissions packet and an alumni-focused magazine ad won "Genesis Awards" presented by the Communications Association of the Southern Tier, an organization of New York advertising, marketing and design professionals.

GUSTAVO AT ICR
(May 20, 2007) Guy LeGuyonne, Admissions Director at Introspections Costa Rica (ICR), 888-280-4220, announced Gustavo Gurrero has joined their leadership team as the Outdoor Activities Coordinator. Gustavo has a degree in Bio-technological Engineering. In the last 10 years he has been Instructor, Program Director, and Safety Consultant for Outward Bound in Costa Rica and Canada, Youth Challenge International, and the Costa Rican Mountaineering Club.

GARDEN/ SKATEBOARD AREA AT SILVERADO
(May 22, 2007) Denise Westman, Admissions Director for Silverado Boys Ranch, Panguitch, UT, 435-676-8482, announced that during Interim week, the break between academic semesters, the boys pitched in and prepared for a massive garden and designed and cut the wood for a skateboard half-pipe.