Silverado Boys Ranch is situated on 200 acres near Bryce Canyon National Park in southern Utah. This therapeutic boarding school accepts boys, ages 13-17, who struggle with anxiety, depression, ADD, ADHD, ODD, and their profile is; average to above average intelligence, respond to group oriented milieu, have demonstrated the potential for a strong academic achievement, struggles with accepting consequences of their actions, experiencing family conflict or deteriorating family relationships, need a traditional academic setting, and have experimented with drugs. The prospective students have done well in wilderness or needs an outdoor setting. They are kinesthetic learners and struggle with poor self image, social skills and have mild emotional difficulties. These boys are described as being amenable to treatment. The school will not accept reactive attachment disordered boys, sex offenders, aggressively assaultive behaviors, or boys with a history of running.
Silverado staff has invested over a million dollars in transforming the former western town resort, in to a therapeutic boarding school. They have added an indoor Silverdome and are in the process of fencing in a 200 by 300 foot outdoor horse arena, and plans are in place for athletic fields as well. The program currently works with seven boys and is expecting 12 by the end of the month.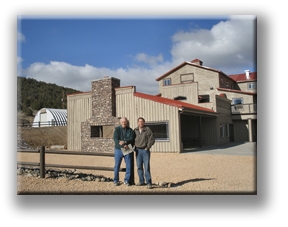 The experience of Silverado's leadership is impressive. Dr. Kreg Gillman is the Executive Director and previously has been the head of Aspen Ranch, Sunhawk Academy and Provo Canyon School. Dr. Robert Christ has been involved in several programs in Utah as both an owner and practicing psychiatrist. Denise Westman was the Midwest Regional Director for Provo Canyon for several years prior to developing Silverado. Eric Fawson, is the program director and has extensive experience in the field of adoptions. He has had six years experience at Provo Canyon as both a direct care staff as well as a therapist. Nick Pakidko was the Director of Academics at Provo for 27 years. Experience will do them well during the start up! While we won't know what the program will ultimately look like, we do know that this experienced team knows how to run programs.
Silverado operates on three pillars; work, love, and play. Conceptually, they are teaching boys to work, produce and to give back to society. Love represents taking care of relationships which is strongly emphasized. In addition students learn how to play and to take care of themselves. The program is relationship based with an emphasis on building upon the strengths that the boys bring to the ranch. Therapists are assigned to each boy with the ratio of therapist to students is one therapist for every twelve boys. The therapist has the responsibility of communicating weekly with parents, conducting group therapies and providing individual therapy weekly. Families are heavily involved with quarterly three day workshops and multi-family therapies. The program places a strong emphasis on communication and working as a team with all involved professionals and parents.
In addition to the therapeutic milieu, the ranch has a clearly defined level system based on TRUST.
T = Truthful
R = Responsibility
U = Understanding
S = Serving
T = Tenacious
As the student moves through the TRUST system, they learn important concepts, which are taught and modeled by staff. The administration of Silverado stressed that they do not believe in an authoritarian approach to working with students. They have only three rules: be honest, be responsible, and be in self-control. They reinforce these concepts with the students, striving to create a positive peer driven program, students being helped by students. Silverado has what they call the "self-awareness cabin" where the boys can request a time out to address difficult situation, or if needed, the staff can initiate the self-awareness cabin designed to assist students who are struggling emotionally, behaviorally or academically. The purpose is to provide a supportive time and system whereby the students can actively process important issues.
Academics are a cornerstone for Silverado. The school schedule runs from 1:00pm until 8:30pm. Nick Pakidko, the principle, is strongly opposed to "packet" learning approaches to education. He expects traditional classroom instruction including lectures, class discussions and remediation if necessary. The school operates year round, three semesters a year and offers small classes with 8 to 12 students in a class. He promotes a "unified studies" concept where the boys will be in classrooms four days a week. On Fridays, the staff integrates traditional academic learning with experimental learning on-campus or off-campus. A key focus of Silverado will be a comprehensive experiential component. All teachers are required to be special education trained or to provide a plan to become SE credentialed.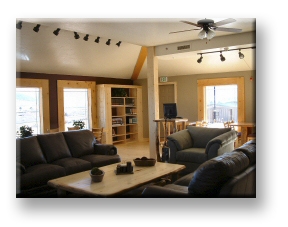 Nick expects the classrooms to be rigorous, providing senior high, junior high and special education tracks. All teachers will have specific degrees in the subjects they teach. The academic program follows the standards for the Utah State Office of Standards and is accredited by the Northwest Association of Accredited Schools. It is not difficult to foresee an excellent educational program at Silverado. Academics at Provo Canyon were strong and it is likely to be very strong at Silverado.
Kreg relayed to me a story about how he was finally able to reach a boy only through teaching him how to play baseball. Out of this experience, he grew to appreciate the power of experiential activities. Silverado emphasizes experiential activities that include working with horses, and/or students doing practical work projects like ranch work, hiking, rock climbing and other experiential programming. These activities enrich the academic approach as well as provide staff and students opportunities to develop positive relationships. Silverado combines daily living, academics and experiential learning together, creating an environment where boys can build upon their strengths, and develop genuine relationships.
I met with all of their boys, one giving me a tour and the others at a family style brunch. The boys clearly understood the basic concepts of the school even though many had been there for only a week to four weeks. It was clear that the philosophy was understood and the boys felt that they were a part of the excitement of a new school.