Paid Advertisement
Pine Ridge School
Williston, VT


PRS Appoints New Head Of School


Contact:
Dana Blackhurst
Head of School
802-434-2161
dblackhurst@pineridgeschool.com
www.pineridgeschool.com

June 22, 2007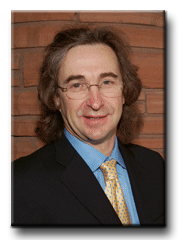 Dana Blackhurst
The Board of Trustees, Faculty and Staff of the Pine Ridge School are very pleased to announce the appointment of Dana K. Blackhurst as the seventh Head of Pine Ridge School as of June 10th 2007.

Dana, who was chosen from a field of over 17 candidates, is a nationally recognized educator of, and authority on, students with dyslexia. He brings a wealth of knowledge and experience in the field of learning differences/ disabilities to Pine Ridge, having been affiliated with the International Dyslexia Association (then known as the Orton-Dyslexia Society) since 1972. Dana has served on multiple advisory boards, including the International Dyslexia Association (IDA) Board and the South Carolina-based Child's Haven Board. He is currently serving on board of directors for the Andre Agassi Preparatory Charter School.

Since first becoming a teacher in 1983, Dana has received numerous educational honors, including the Educator Award—Carolina Branch of the IDA (2002), South Carolina Middle School Teacher of the Year (1990-91), P. Buckley Moss Teacher Award for national outstanding educator in learning disabilities (runner-up), and congressional proclamation as "Outstanding Educator" in South Carolina.

Most recently, Dana was Executive Director of the Center for Innovative Learning at the Carroll School in Lincoln, Mass., where he also taught social studies. From 1991-2005, Dana served as Head of Camperdown Academy in Greenville, S.C.; under his leadership, the Academy grew to become a highly respected institution, with enrollment increasing from 20 to 107 students. While at Camperdown, Dana directed the admissions and development departments, and established summer programs that served not only Camperdown students, but also students in surrounding school districts. Prior to his employment with Camperdown, Dana was employed by the Kildonan School in Amenia, N.Y., the Jemicy School in Baltimore, M.D., the Sandhills School in Columbia, S.C., and other nationally prominent schools for children with learning differences.

We are truly excited about the new perspective Dana intends to bring to Pine Ridge regarding program design and school management—one that incorporates state-of-the-art technology to enhance the educational experience for students with learning differences. We embrace his enthusiasm for building on the strong foundation that so many of us have worked to establish. Dana is impressed by Pine Ridge School's extraordinarily high caliber of faculty and staff, and is eager to help us as we move forward to become the finest school in the country for the particular student population we serve.

Additionally, Dana fervently believes that it is a privilege to have the opportunity to be part of the Pine Ridge School community and he looks forward to bringing about a renewed commitment to carrying out the mission of Pine Ridge School. The School was founded in 1968 to serve dyslexic, language-based, and non-verbal learning-disabled students of average to above-average intelligence, using Orton-Gillingham principles as the foundation for its academic and remedial programs.

We join in welcoming Dana and his family to Pine Ridge. If you would like to speak to Dana about his educational philosophies or goals for the School, he is readily available well into the evening hours. He can be reached via email (dkb3131@yahoo.com), by phone at his direct school line (802-434-6909).