Paid Advertisement
Northwest Academy
Naples, ID

---
Greetings From
Northwest Academy's Adam Mclain


Contact:
Adam Mclain
877-882-0980
www.nwacademy.net





Message from the Executive Director, Dr. Adam McLain



June 17, 2008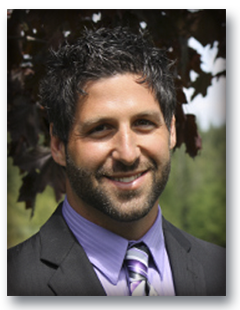 Northwest Academy's mission to provide the highest level of excellence with regard to clinical, programmatic, and academic quality to struggling teens, ages 16 to 18 distinctly coincides with my professional pursuit to create healthy environments where all children flourish and experience success. It is for this reason that I am excited to join the long standing tradition at Northwest Academy and look forward to building upon its strong foundation.

In April, I relocated to the beautiful North Idaho Mountains with my wife and two children to assume the Executive Director position at Northwest Academy. As the Clinical Director at Peninsula Village in Knoxville, Tennessee for the last 5 years, I have grown and developed my clinical and administrative experience and have had many successes with struggling adolescents and their families. In that capacity, I had the pleasure of working with many of you and I look forward to embarking on this journey together.

Known for its specialized attention to juniors and seniors, Northwest Academy provides the older adolescent with age and developmentally appropriate experiences, challenges and support. Individual, group and family therapy are integrated with college preparatory academics and experiential activities which are provided by credentialed, supportive and experienced staff. These young adults are assisted in creating post High School goals and plans that match their potential, challenge their beliefs and assumptions, move beyond past failures and re-ignite dreams.

As a father of two, I understand the love a parent has for their child, particularly when their child is hurting. Please assure the families you work with that I care deeply about the outcomes of the adolescents you entrust in our care. I appreciate your interest in Northwest Academy and with your support I believe it will prosper beyond our expectations.